From the Desk of CEO, GWCC
"Geospatial industry is amongst the fastest growing tech industry globally and especially powered and driven by innovation and public policy reforms across Space, Drones, AI/ML, Digital Twins, and Metaverse. Global geospatial industry is estimated to be 450 billion dollars in 2022 and is all set to be 1 trillion-dollar market by 2030.
United States is a major driver of space and geospatial industry globally. However, India is emerging as hub of global geospatial capacity with tremendous focus on innovation and start-up ecosystem, augmented by scalability of applications and services for domestic and overseas markets.
Having been committed to principles of democracy, global peace, and human development, United States and India have been expanding and strengthening their partnership across entire value chain of space and geospatial industry. A recently held high level summit, in Washington DC, did reinforce commitment of two countries to advance cooperation initiated in critical and emerging technologies. It also emphasised to extend cooperation in technology transfer and commerce in space and geospatial sectors.
Geospatial World Chamber of Commerce is thrilled with opportunities and feasibilities and reiterates its commitment to contribute to facilitate and contribute through social and business platforms that would play an engaging role in promoting trade and commerce between the two countries and beyond."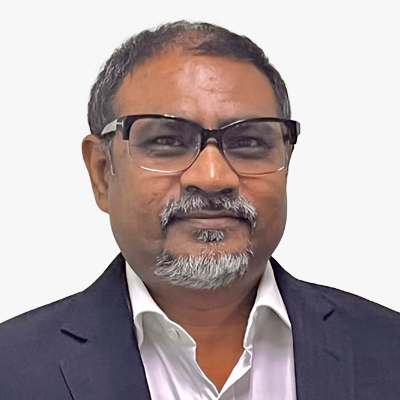 Sanjay Kumar
CEO, Geospatial World Chamber of commerce
CEO, Geospatial World